Every book helps two children learn to read:
yours and one in the developing world.

Riomo Books is committed to seeing the tide turn toward Global Literacy, particularly for the world's most vulnerable youth.
That's why we give 10% of our sales towards Global Literacy Projects we believe in.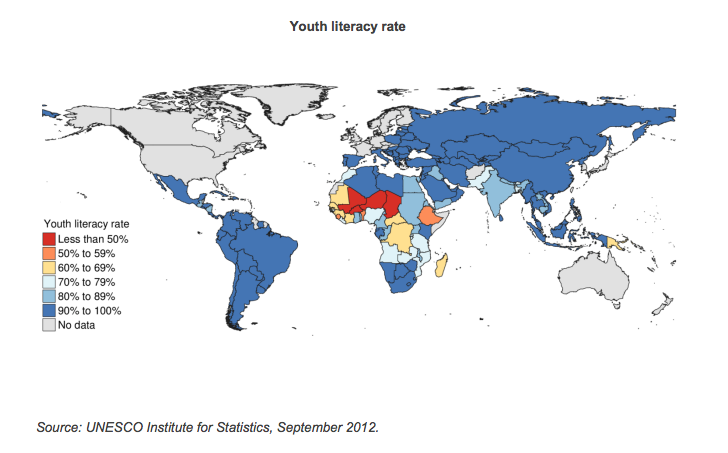 Did you know that:
The region of South and West Asia is home to more than one-half of the global illiterate population (52%).
In addition, 22% of all illiterate adults live in sub-Saharan Africa, 13% in East Asia and the Pacific, 6.5% in the Arab States and 4.7% in Latin America and the Caribbean.
It is estimated that less than 2% of the global illiterate population live in the remaining regions combined.
By 2015–the target year for Education for All and the Millennium Development Goals–two thirds of adults and three-quarters of youth in sub-Saharan Africa are expected to be able to read and write.
Adult literacy rates are estimated to continue to rise in the coming years but are expected to remain below the youth literacy rate in nearly all regions. The global adult literacy rate is estimated to reach 86% by 2015 and the youth literacy rate 92%.
-Source: UNESCO Institute for Statistics, 2012