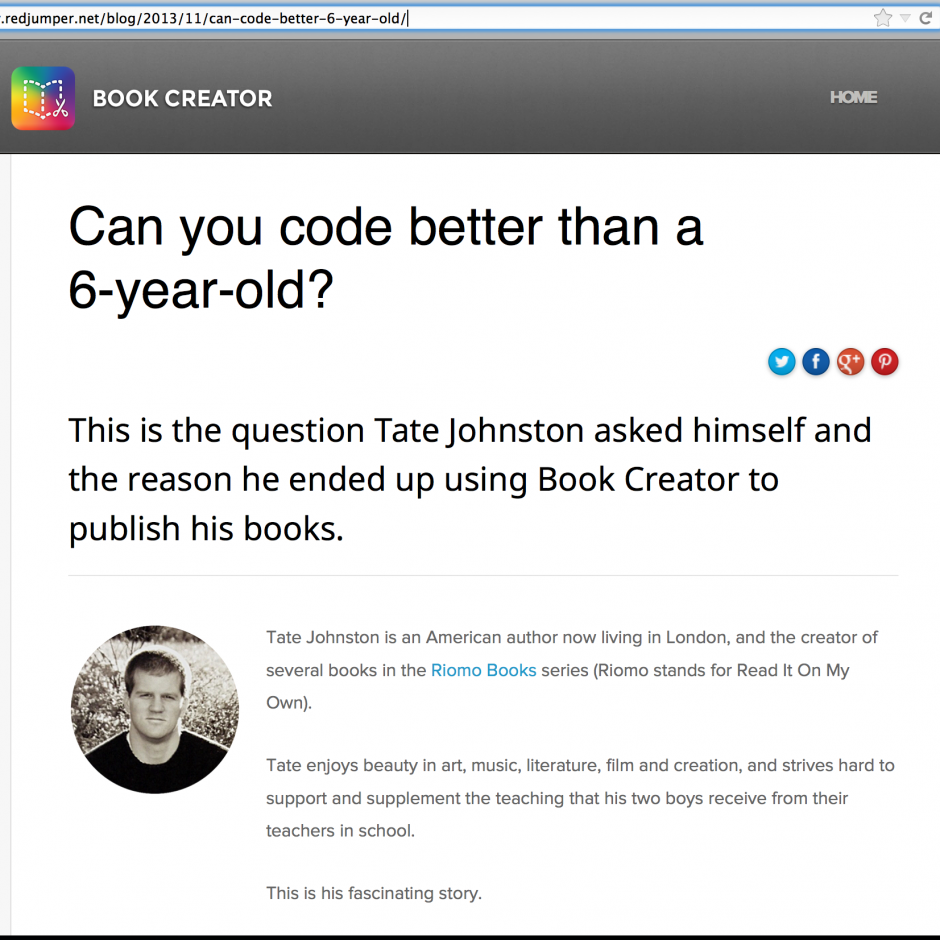 This week, I wrote a guest post (my first!) for Book Creator for iPad, one of the apps I used to create and publish Short Vowel Shorts.
The post is entitled "Can You Code Better Than a 6-Year-Old?" And was kindly described as fascinating by the Book Creator Team.
Click here to read the post.